Pottery painting Braunton
Visit Paint-a-Pot for some pottery painting in Braunton. Whether you are looking to escape day-to-day monotony or simply want to try something new, pop along to our studios. We take pride in tailoring sessions to the individual. Therefore, our sessions vary in length and price depending on the complexity of your design. Once completed, we will transform your creations with an expert kiln firing, into a personal and bespoke work-of-art. After your session, your piece will be ready for collection in 3-4 days. Holidaymakers needn't worry. We can arrange for home delivery. Get in touch today to arrange your fun and creative experience.
Indoor activities for families
Looking for indoor activities for families? If the sun refuses to co-operate, make every minute blissful by visiting our studio. From toddlers to grannies, Paint-a-Pot offers pot painting sessions that are suitable for the entire crew. From tots that can barely hold a paintbrush, to pottery pros, our expert staff will provide the necessary assistance to make your experience here a positive one.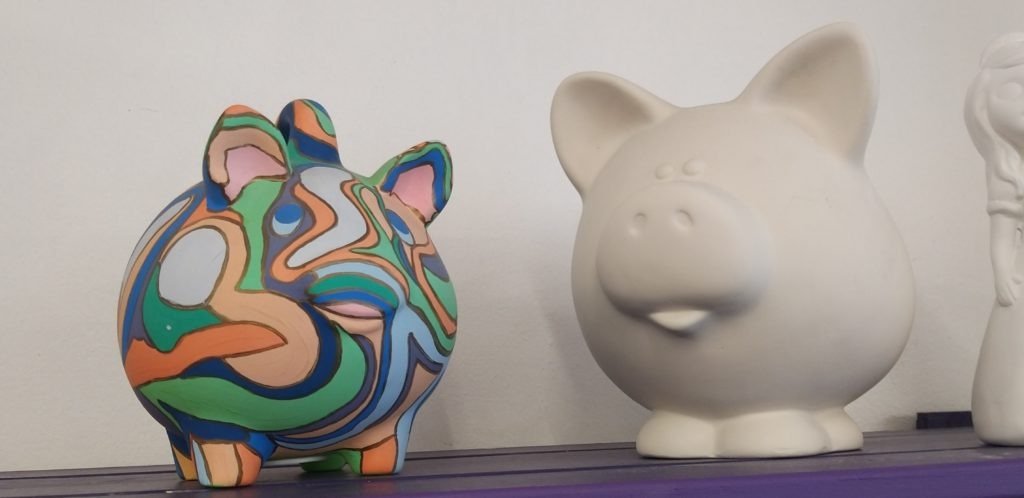 We host a range of creative parties here at Paint-a-Pot. From original hen parties and children's parties to make-a-bear parties, we have the recipe to set your imagination alight. If you are looking to do something other than hit the town for your hen, or host a soft play for your little one, our pottery painting sessions offer the ideal alternative.
Great day out with the kids
Want a great day out with the kids? Here at Paint-a-Pot, we know how challenging it can be to keep the kids entertained. Whether it is a rainy day, or you simply want to pry your little ones away from the gadgets, we provide a host of engaging activities to spark your interests. To book your family-fun day in North Devon, give us a call on 01271 813999. We look forward to welcoming you.