Visit Paint-a-Pot in Braunton to immerse yourself in some bespoke pottery design. Young or old, our studios are loved by all the family. For fourteen years, we have provided treasured experiences and mementos, for toddlers through to grandmothers, at affordable prices. Our studios are open to the general public. Visitors are welcome to visit individually or as a group. If you are in Devon just for the holidays, why not pop-along and create something to commemorate your time spent in the beautiful South West? We take delight in tailoring workshops that you will reflect on fondly, for years to come.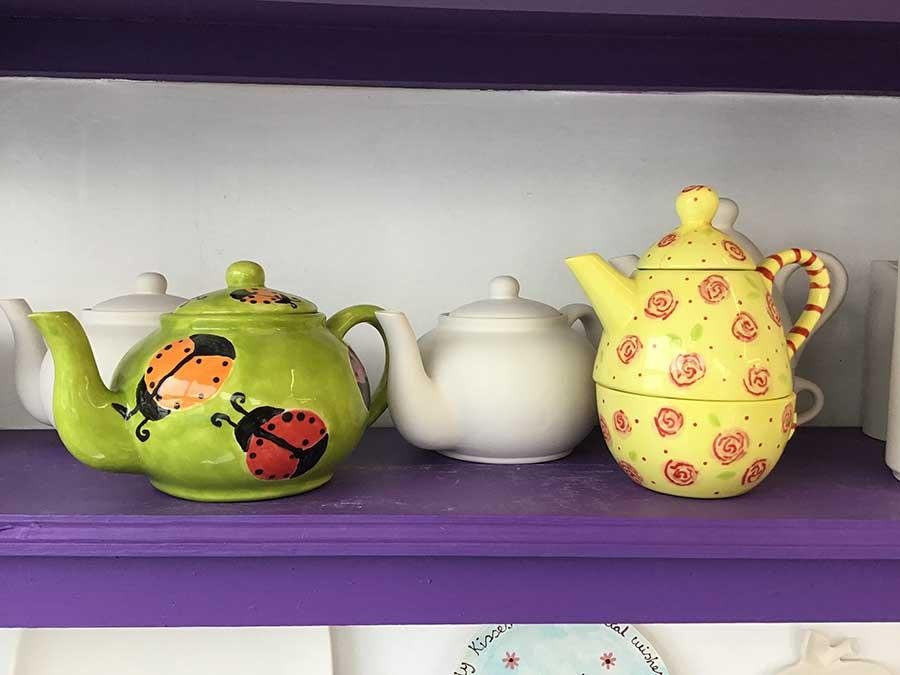 Finding something that is fun for all the family can be a challenge. From teenage mood-swings to toddler tantrums, holidays can go from blissful to nightmarish when boredom sets in. At Paint-a-Pot, we have a range of pot painting options, so we are accessible and fun for all the family. With our mix of low-level and high-level pot designs, our expert staff will get everyone flexing their artistic skills. So, come to us for smiles all-round.
Rainy day? If the sun is refusing to shine, visit Paint-a-Pot in Braunton. We take pride in tailoring pot painting sessions suited to the whole family, young and old. From tots that want to get their hand messy to skilled artists, our ceramic professionals will give you a worthwhile visit. Keep your spirits high and don't let a minute of your holiday go to waste. Spend cloudier days in our creative facilities.
Get in touch with Paint-a-Pot on 01271 813999 or email us at [email protected]. Whether you want an original hen-do or an imaginative children's party, we have the ingredients for an experience you'll reflect on for years.